Blow Air Guns Manufacturers and Suppliers -
A full line of accessories for the pneumatic are available to allow complete customization of your retail package
Air Accessories Kit - Customization Acceptable
Customization Retail Air Compressor Accessories Kit accept the 5-piece / 7-piece / 10-piece / 11-piece / 12-piece / 14-piece / 17-piece / 18-piece / 20-piece / 21-piece / 22-piece / 24-piece / 30-piece include by the Air Blow Guns Practical Inflation Needle Spray Blower Blowing Dust Guns, Tire Gauge, Air Chucks, Quick Connect Coupling and Plugs, Swivel Plug, Recoil Hose, Inflator Gauge, etc.
Kinds of the air accessories kits:
5-piece
7-piece
10-piece
11-piece
12-piece
14-piece
17-piece
18-piece
20-piece
21-piece
22-piece
24-piece
30-piece
Customization kit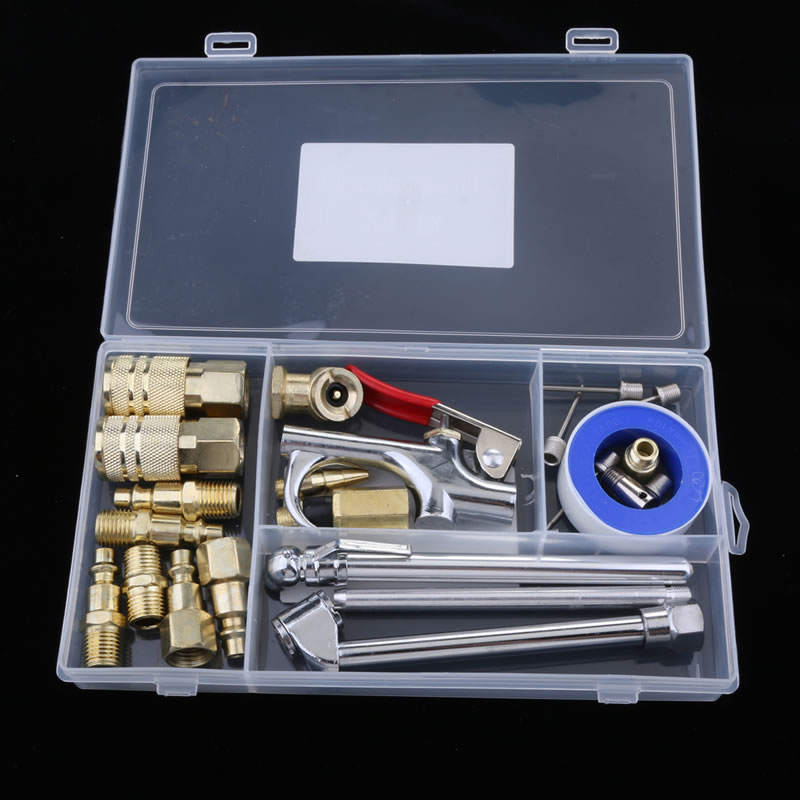 24-Piece Air Accessories Kit
3-IN-1 INFLATOR GAUGE
Inflating, deflating and checking tire pressure are all in one gauge. It has a 12 inch red heavy duty flexible air hose with a standard 1/4 inch NPT female inlet, measuring 20PSI to 120PSI. Also has zinc cast alloy body with heavy duty brass internal parts, 6-inch chrome plated dual head chuck also included in the package.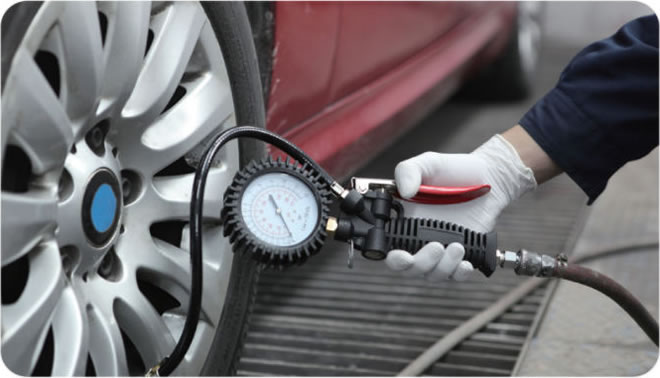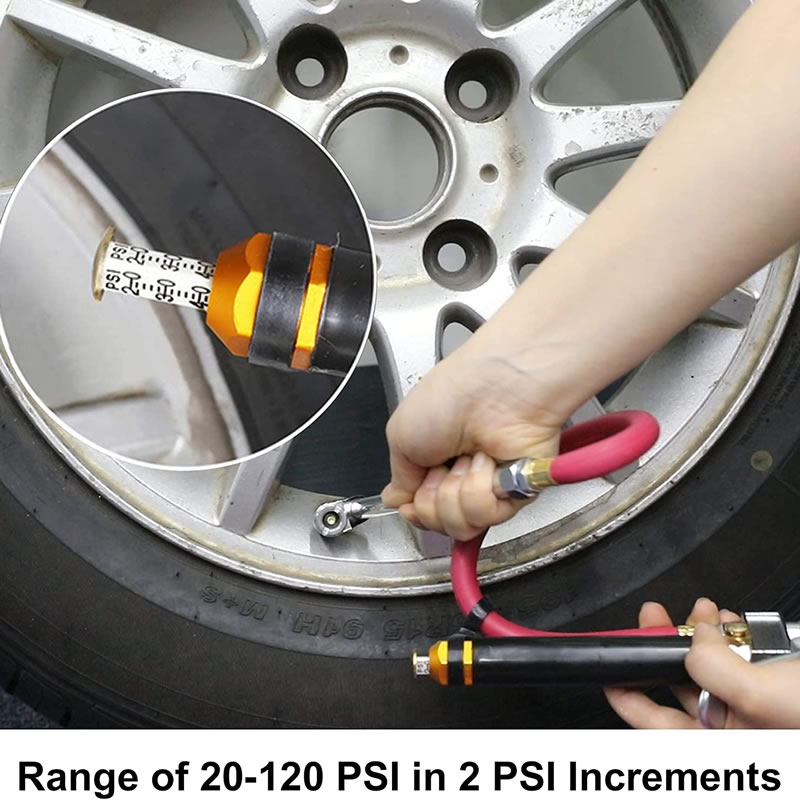 Multifunctional Heavy Duty Air Blow Gun
This heavy duty air blow gun comes with 5 different tips for various usage. The safety tip for easy project clean-up. The rubber tip to avoid scratches on fine surfaces. The tapered tip to inflating pool toys and air mattress. The inflation needle tip for inflating sport balls.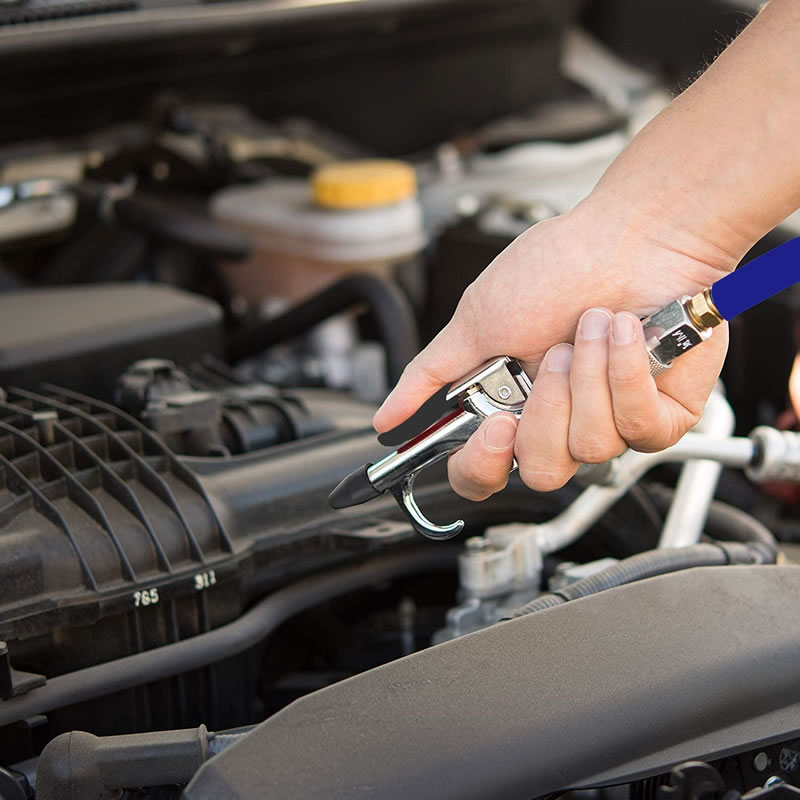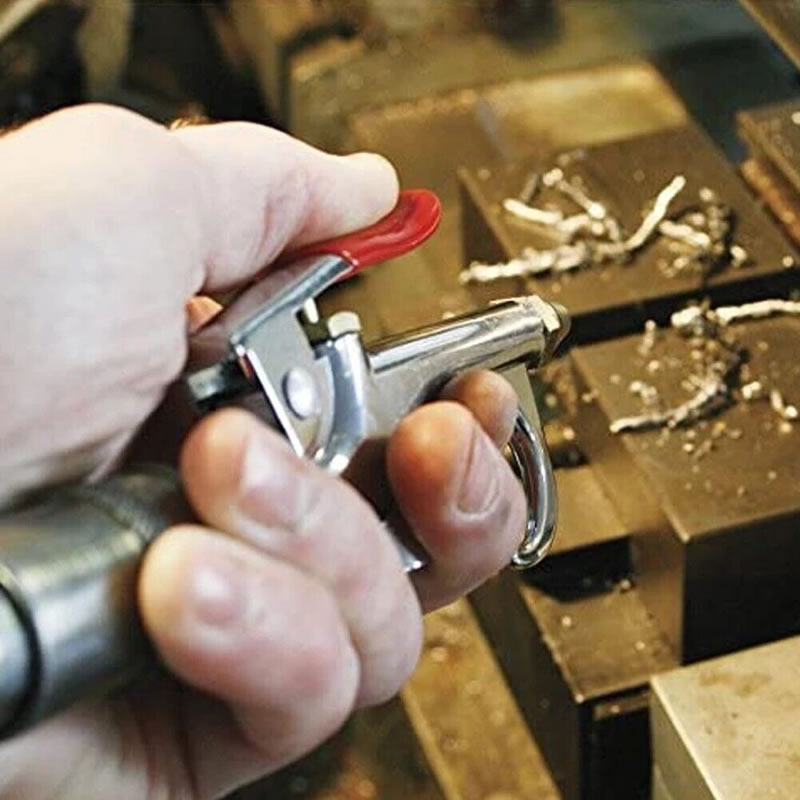 10-Piece Heavy Duty 1/4" Industrial Steel Air Hose Fittings
Quick Couplers and plugs are made of hardened steel plated to resist rust and long time use. Recommended use with thread seal tape(Included)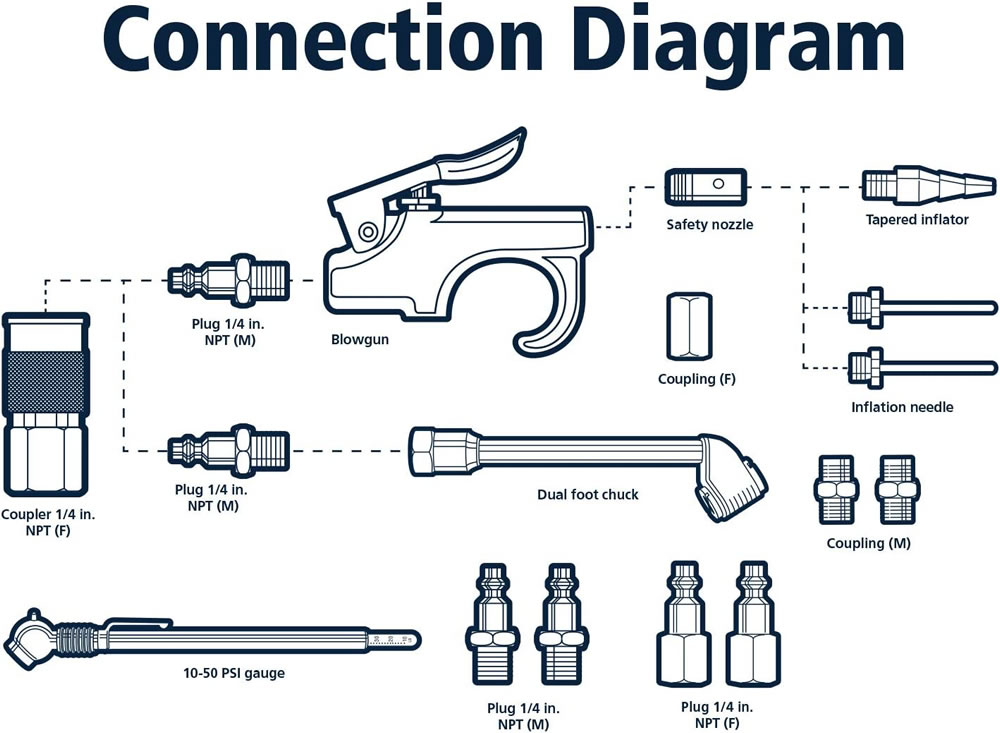 Air Accessories Kit Retail Customization Packaging
Longwei Accept Customization Kits
Dual Foot Pencil Pocket Tire Gauges LG15-19 10-120psi
Longwei Auto Parts
2022-02-15T13:37:04+08:00