Heavy Duty Air Compressor Accessory Kit 18-Piece, 1/4" NPT Air Tool Kit with 100 PSI Tire Inflator Gauge, Heavy Duty Air Blow Gun and Air Hose Fittings
Air Accessories Kit - Customization Acceptable
18 Piece Air Compressor Accessory Kit is a great air compressor kit with all you need to start your projects.
The Kit includes tire inflator with gauge to easily to inflate your car, motocycle, bicycle.
Air hose fittings quick connect/disconnect coupler and plugs are be used to connect airline or air tools.
Standard Air Blow gun with (3) inflation nozzles and (2) inflation needles for pool toys, sports balls and air mattresses.
Inflator tool accessories include:
1x Tire Inflator with Gauge
1x Air Blow Gun
1x Safety Nozzle (Safety/Adapter Blow Gun Tip)
1x Tapered Nozzle
1x Rubber Nozzle
2x Sports Inflation Needles
2x 1/4" Industrial Steel Quick Female Coupler
2x 1/4" Industrial Steel Quick Female Plugs
4x 1/4" Industrial Steel Quick Male Plugs
1x 1/4" NPT Male Connector (M/M Hex Nipple)
1x 1/4" NPT Female Connector (F/F Hex Couplings)
1x Teflon Pipe Thread Tape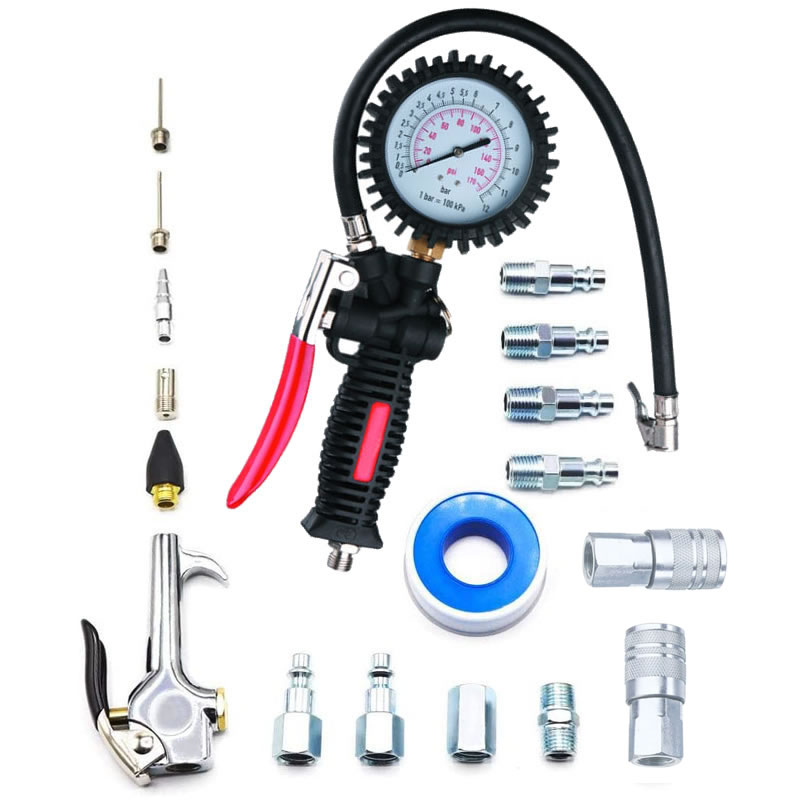 18Piece Air Accessories Kit
Accurate Tire Inflator with Gauge for Easily Use
Air inflation gun, air chuck, and tire gauge are all combined in one easy to use unit; Rugged die cast aluminum construction with powder coated finish that is corrosion-resistant.
Multifunctional Heavy Duty Air Blow Gun
This heavy duty air blow gun comes with 5 different tips for various usage. The safety tip for easy project clean-up. The rubber tip to avoid scratches on fine surfaces. The tapered tip to inflating pool toys and air mattress. The inflation needle tip for inflating sport balls.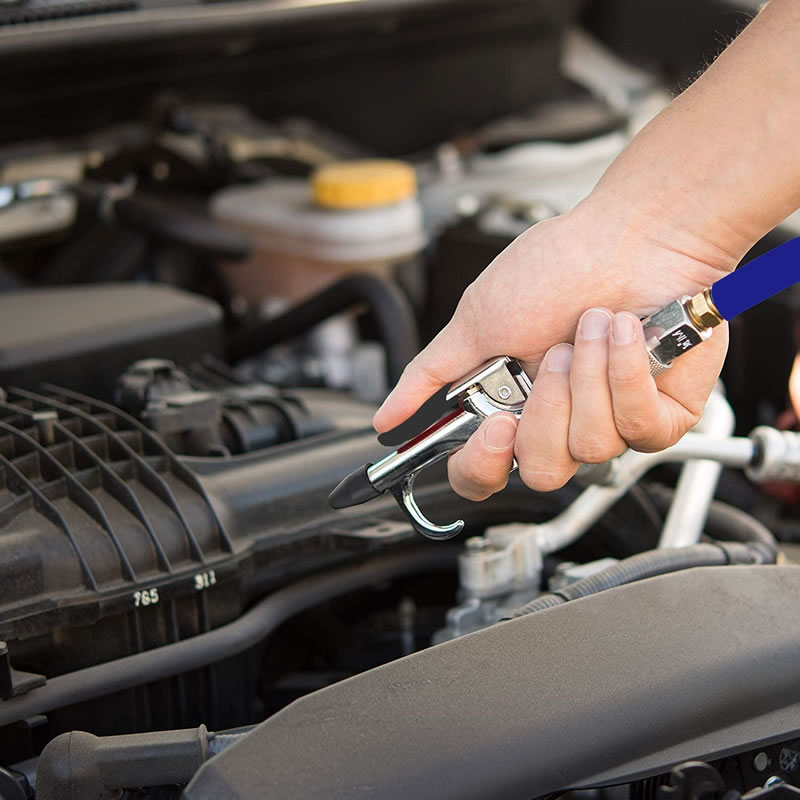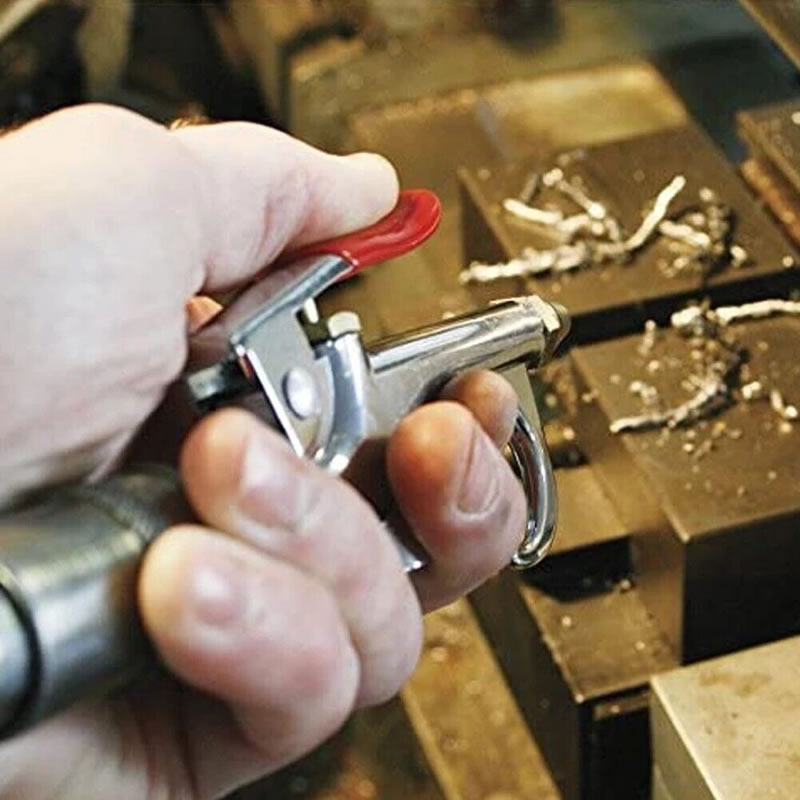 11-Piece Heavy Duty 1/4" Industrial Steel Air Hose Fittings
Quick Couplers and plugs are made of hardened steel plated to resist rust and long time use. Recommended use with thread seal tape(Included)
Longwei Accept Customization Kits