A Bit About Us

The website www.longweiairtools.com, who belongs to Ningbo Longwei Auto Parts Co., Ltd. is the professional manufacturer supplier of air/hydraulic service & tire repair tools in the world and specialized in providing One Stop Solution for customers to select Quick Release Couplings, Ball Valves, Air blow guns, Air chucks, Tire pressure gauges and Tire repair tools, etc.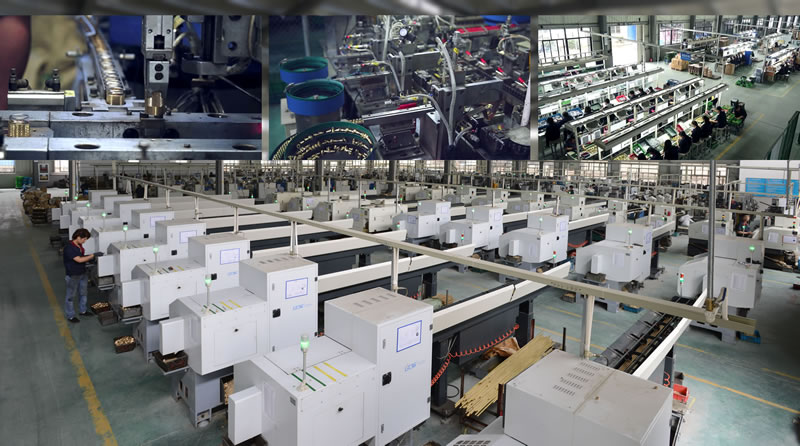 Ningbo Longwei Auto Parts Co., Ltd is specialized manufacturer of various quick couplers, ball valves, air blow guns, tire gauges and other repair tools and accessories, established in 2006 starting with a packaging production line. We have our own trading company (Ningbo Jinxiang Import and Export Co., Ltd.) to carry out product exports.
After decades of years efforts, we now have established R&D team, full production lines and have a professional testing system to ensure every piece out of our factory with 100% quality guarantee.
Longwei products mainly include air couplers, hydraulic coupling, ball valves and Tire Repair Tools. And they are widely used in industry area and domestic area, and even automotive repair area.
As a professional manufacturer. Our aim is to provide the market and the customers with customized solutions,Whatever a single product or complete sets of equipment.
For any problems or feedback from the customers,we will reply patiently and meticulously in time. For any inquiries from the customers,we will reply with the professional and reasonable price in time. For any new products of the customers,we will communicate with customers professionally,listen to the views of customers and give useful suggestions for developing the products.
For any orders from the customers,we will finish with the fastest speed and quality. We'll take time to deal with each issue, no matter how mundane it may appear to you. We'll always accommodate you.
Good price, Standard quality system and flexible MOQ with OEM service, stable shipment help us to achieve many customers' trust.
LONGWEI To Be Your Best Partner of Air/Hydraulic Service and Tire Repair for Your Business!
SAE Flange Hydraulic Ball Valve KHB-F3/F6 KHM-F3
Longwei Auto Parts
2022-09-07T09:47:23+08:00
Tire Repair Spiral Probe Reamer DJQ-13/14/15/16
Longwei Auto Parts
2022-02-11T10:50:13+08:00