The Tubeless Tires Repaired Easily In Minutes for repairing tubeless tire punctures. EASILY repair punctures in the tubeless tires of Motorcycles, ATVs, Lawnmowers, Tractors, Bikes, Jeeps, Trucks & Cars. Built with the strongest materials and contained in a sturdy, accept Various CUSTOMIZATION Packaging.
EMERGENCY TIRE REPAIR KIT
Repairing or changing a tire on the roadside is not simple and inconvenient for you especially in emergent time.
The easy-to-follow instructions mean anyone can plug their flat tire in minutes and get back on their way. Just follow the instructions, you can finish it even for the first time.
Speedy Seal Puncture Repair Kit Instruction


Never attempt a repair on a tire that shows signs of internal or external structural damage.

Never attempt a repair on a tire that has been driven under-inflated for long periods.

Always wear safety glasses when performing tire repairs.

Only use on tubeless type tire.

Use only one repair cord per hole.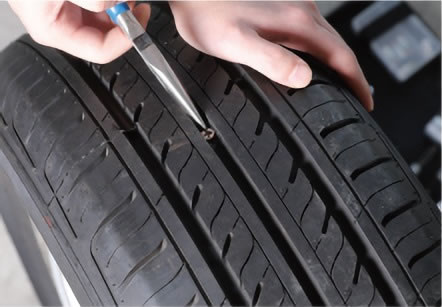 Step 1
After locating the puncture, remove debris from tire trend or sidewall using the pliers. Take care, as residual air will escape under pressure.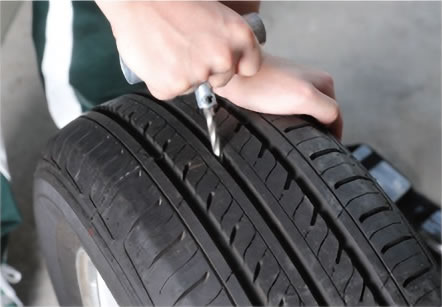 Step 2
Insert theT-handle punch into the hole and push in whilst rotating the handle to clean out the hole.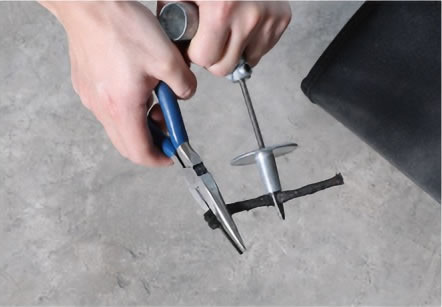 Step 3
Thread the repair plug through the eye of plunger until equal parts are either side of the tool.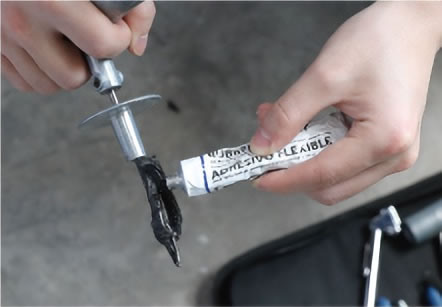 Step 4
Add the rubber cement on the repair plug evenly to increase the sealing.
Step 5
Firmly push the insertion tool and plug into the tire until the sleeve is fully home against the tire. A small amount of the plug should still be visible.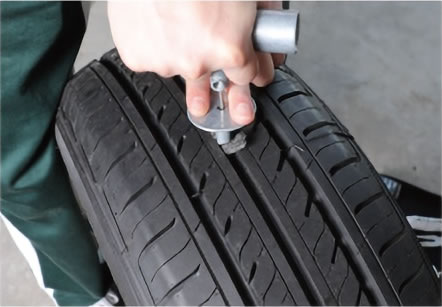 Step 6
6To remove the tool, hold the sleeve firmly against the tire and pull up on the handle.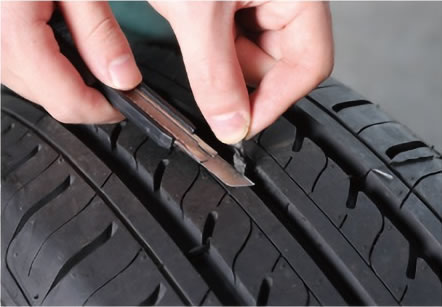 Step 7
Trim the excess protruding Plug.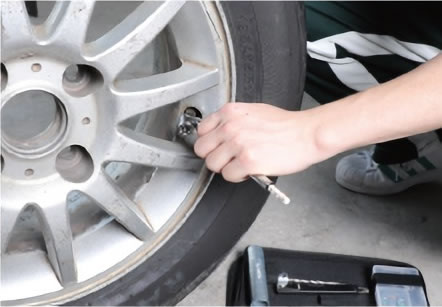 Step 8
Inflate the tire using a compressor and check tire pressure with gauge.
Tire Repair Spiral Probe Reamer DJQ-01/02/03/04
Longwei Auto Parts
2022-02-11T10:06:48+08:00