20 Pcs Air Compressor Accessories Kit Contains Various Useful Air Compressor Accessories 25 Feet Recoil Air Hose
Air Accessories Kit - Customization Acceptable
Designed for personal or professional grade mechanical use, hoses with standard connectors provide better control and stable pressure.
This is a complete set of air compressor and pneumatic tool accessories. The kit does not include compressors and other accessories. It is an ideal choice for dust removal in the automotive industry.
This 20 Piece Air Blow Gun Tool Kit has all the most commonly used air compressor accessory items, all packed in a durable clear storage case for easy access and organization. This kit is fit for all basic air power uses around your home and shop from filling tires to running power tools and machinery.
Included in the kit are all of the essential items: a blow gun with different nozzle attachments, quick connect couplers, quick connect plugs for a variety of tools, air chuck and ball foot chuck for tire inflation, a tire gauge, PTFE sealant tape, a air hose and a variety of air hose connection fittings.
Pneumatic tool accessories include:
1 x Dual-foot tire chuck
1 x Tire gauge
1 x Blow gun adapter
1 x Blow gun rubber nozzle
1 x 1/4" double male connector
1 x 1/4" double female connector
1 x Blow gun safety nozzle
1 x Blow gun tapered nozzle
1 x Thread seal tape
1 x Blow gun
2 x 1/4" FNPT Brass industrial coupler
2 x 1/4" FNPT industrial plug
3 x 1/4" MNPT industrial plug
2 x Inflation needles
1 x 1/4" x 25Ft coil nylon hose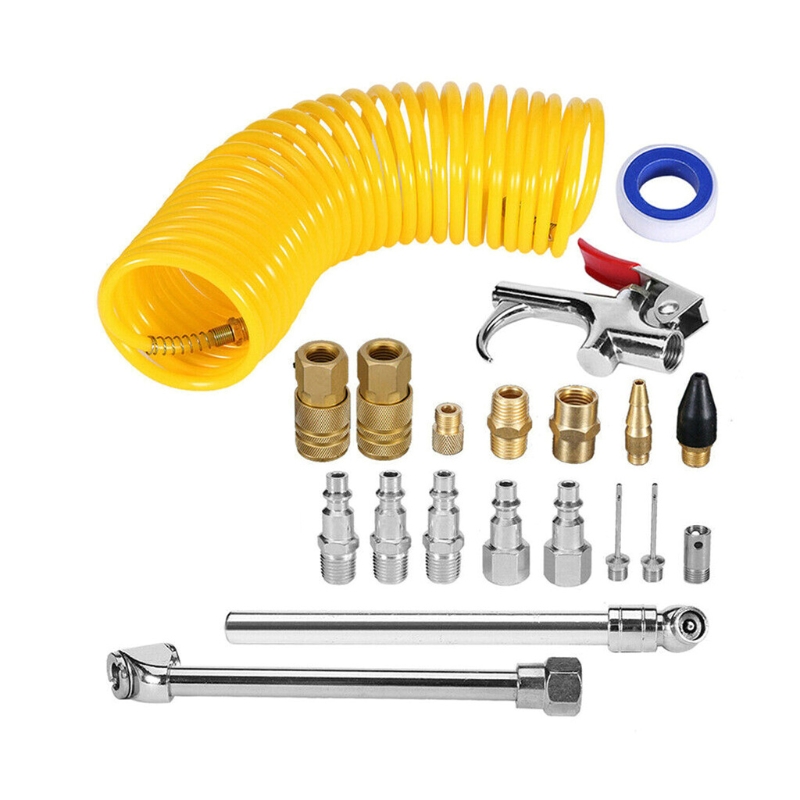 20 Piece Air Accessories Kit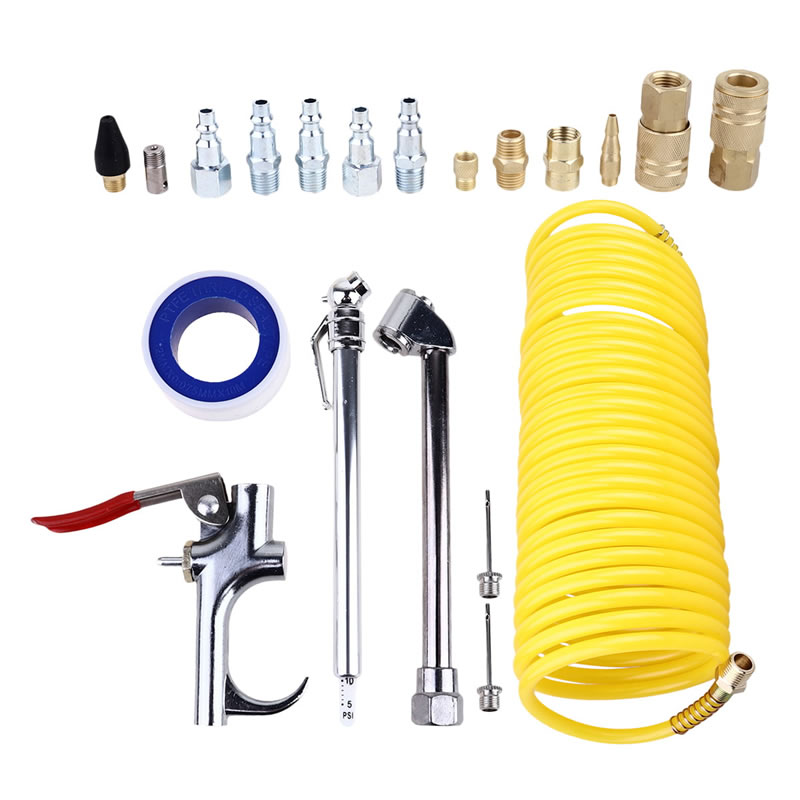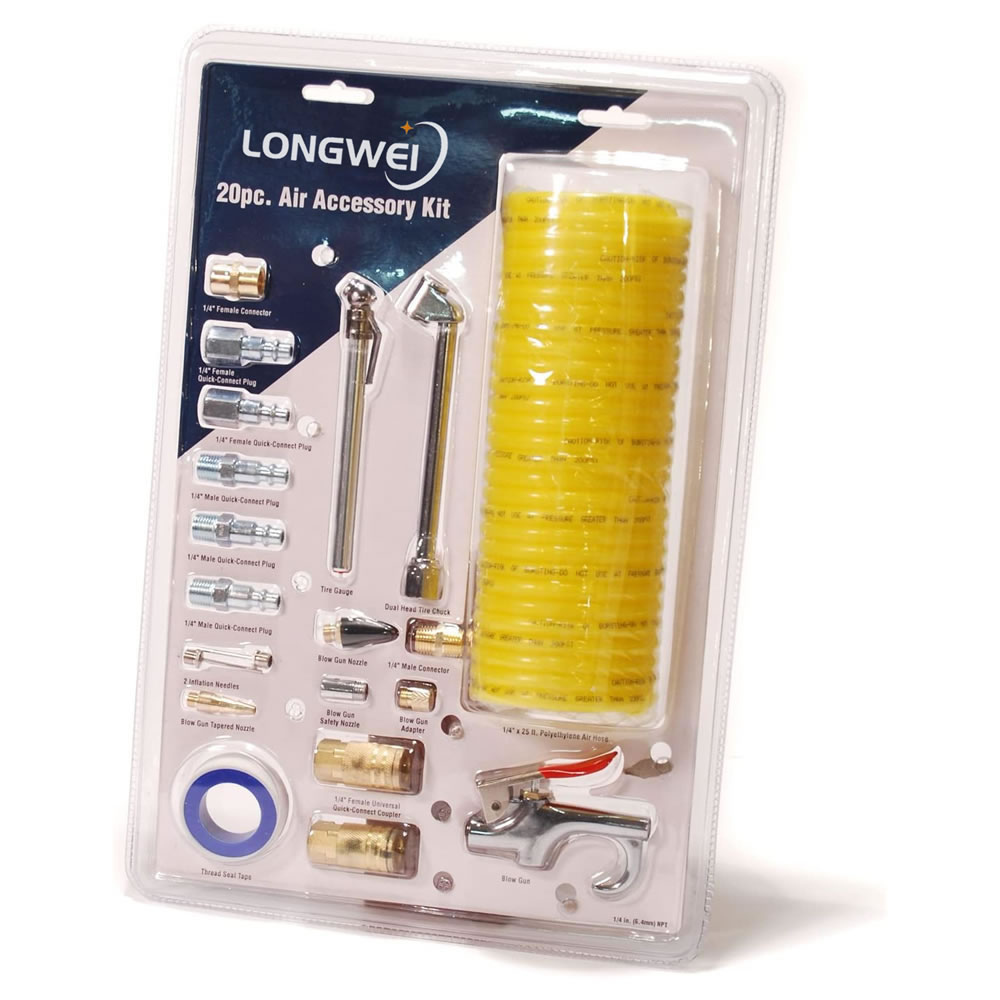 Longwei Accept Customization Kits