USA Brass Couplers LU2

USA Quick Connect Couplers Fitting LU2-2  NPT Industrial Type Brass Quick Release Coupling Air Compressor
Premium ball design for longer life;

Nitrile Seals for optimum performance in extreme temperatures;

Industrial / M-Style Interchange - Adapts to all Industrial / M-Style plugs/nipples; 1/4-Inch Body Size with 1/4-Inch (NPT)
USA Industrial Type Brass Quick Release Couplings LU2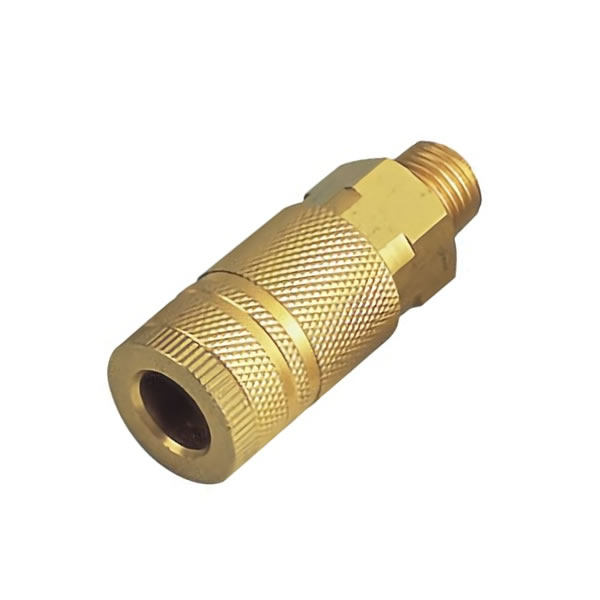 Male Thread
Quick Coupler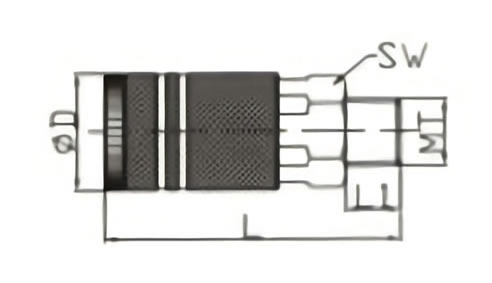 | | | | | | |
| --- | --- | --- | --- | --- | --- |
| P/N | L | ΦD | L1 | SW | MT |
| LU2-2SM | 55 | Φ22 | 12 | 19 | 1/4" NPT |
| LU2-3SM | 55.5 | Φ22 | 13 | 19 | 3/8" NPT |
| LU2-4SM | 59 | Φ22 | 15 | 21 | 1/2" NPT |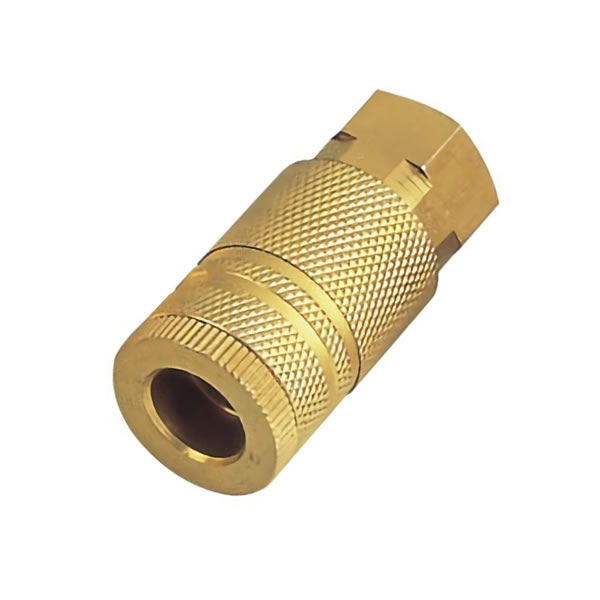 Female Thread
Quick Coupler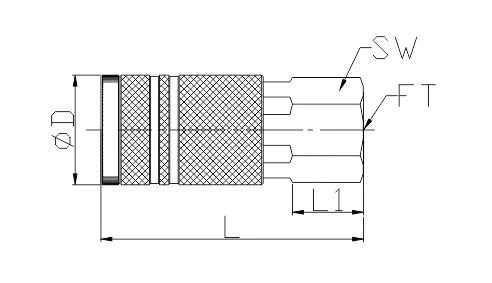 | | | | | | |
| --- | --- | --- | --- | --- | --- |
| P/N | L | ΦD | L1 | SW | FT |
| LU2-2SF | 46 | Φ22 | 13.5 | 19 | 1/4" NPT |
| LU2-3SF | 48 | Φ22 | 15.5 | 20 | 3/8" NPT |
| LU2-4SF | 50.5 | Φ22 | 17.5 | 25 | 1/2" NPT |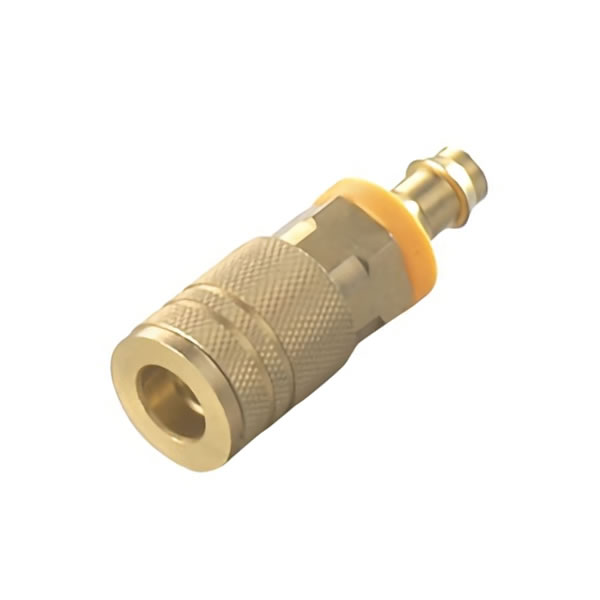 Hose Barb
Quick Coupler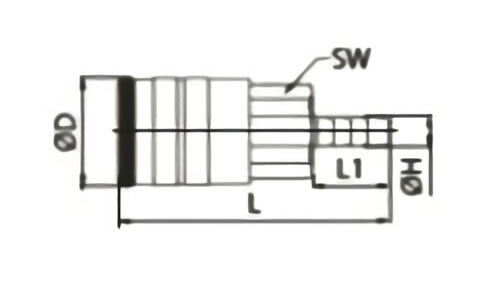 | | | | | | |
| --- | --- | --- | --- | --- | --- |
| P/N | L | ΦD | L1 | SW | ΦH |
| LU2-2SHPO | 60 | Φ22 | 20 | 19 | Φ6.35 |
| LU2-3SHPO | 62 | Φ22 | 20 | 19 | Φ8 |
| LU2-4SHPO | 64 | Φ22 | 20 | 19 | Φ10 |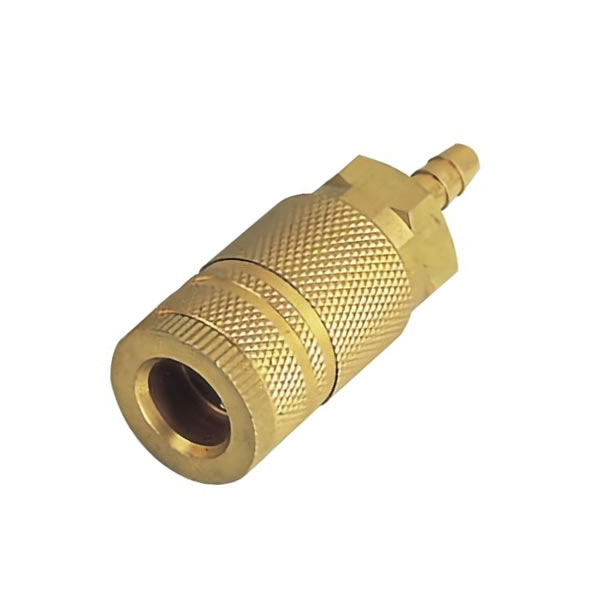 Hose Barb
Quick Coupler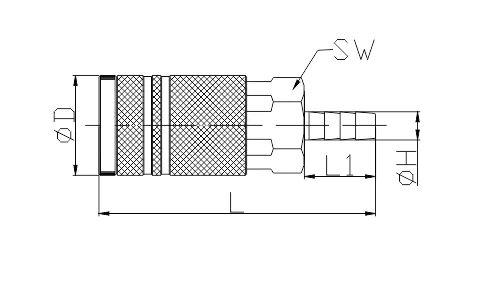 | | | | | | |
| --- | --- | --- | --- | --- | --- |
| P/N | L | ΦD | L1 | SW | ΦH |
| LU2-2SH | 64.5 | Φ22 | 20 | 19 | Φ6.35 |
| LU2-3SH | 64.5 | Φ22 | 20 | 19 | Φ8 |
| LU2-4SH | 64.5 | Φ22 | 20 | 19 | Φ10 |
What are Quick Coupling
All the USA industrial interchange quick-connect air couplings fit the same size industrial interchange plugs no matter the pipe size or barbed hose ID. Also called Milton M or Mil-Spec (meet MIL-C-4109), these couplings are the most common interchange type.
The Longwei LU2 series multipurpose couplers connect air tools and hoses to compressed air supplies for paint sprayers, blow guns, and cleaning equipment.
Industrial interchange quick release air coupling bodies are the female end of coupling sets. Also called sockets, they accept coupling plugs (nipple or male ends) to connect tools to air, water, or fluid lines.
With Various CUSTOMIZATION Packaging

For Branded Retail And Specialty Packaging That Conveys The Quality Of The Products For Your Business, Retail Packaging Customization Is Acceptable In Longwei.