Pneumatic Air Blow Gun ABQ-08
Steel Shaft Telescopes from 12" to 24" + Rubber Tip

AIR BLOW GUN: 1/4" FNPT; 120PSI; 13 SCFM; POM Body

PISTOL GRIP BLOW GUN: slim 4" / 10" extended bent tip nozzle customized for those hard-to-reach spaces

SILENCER TIP: Max. noise 87 dBA for quieter application.

CHIP GUARD SHIELD: Attach to blow gun nozzle to deflect unwanted debris, liquid, and blowback
Pistol Air Bow Guns for general use with hanging hook included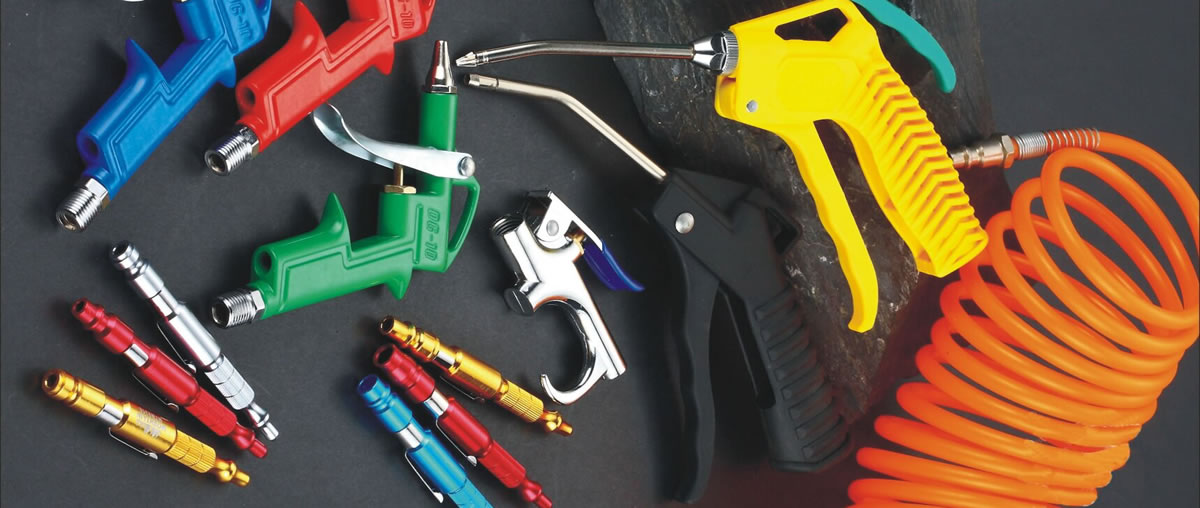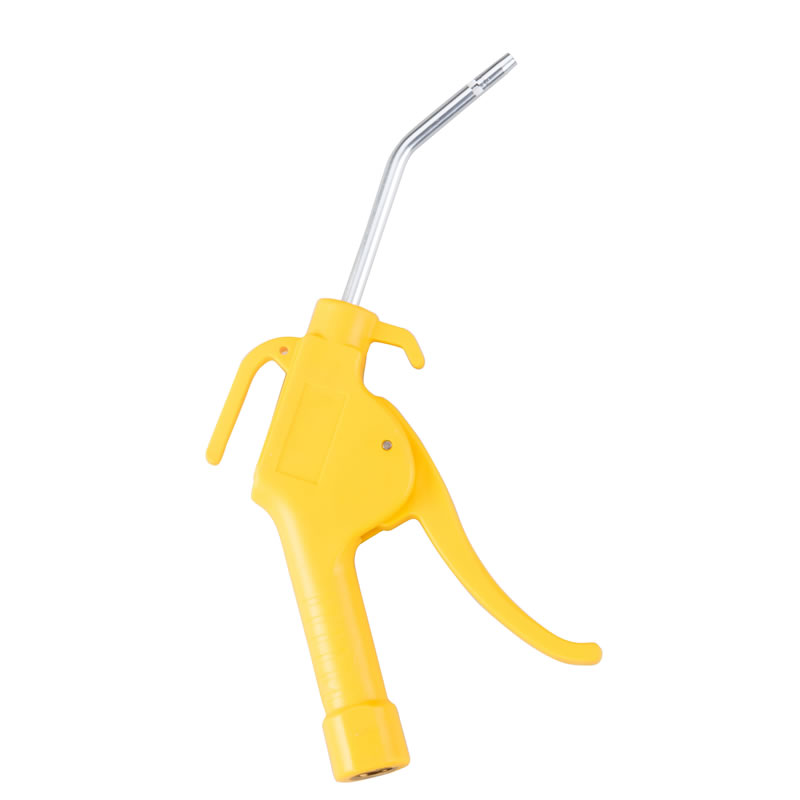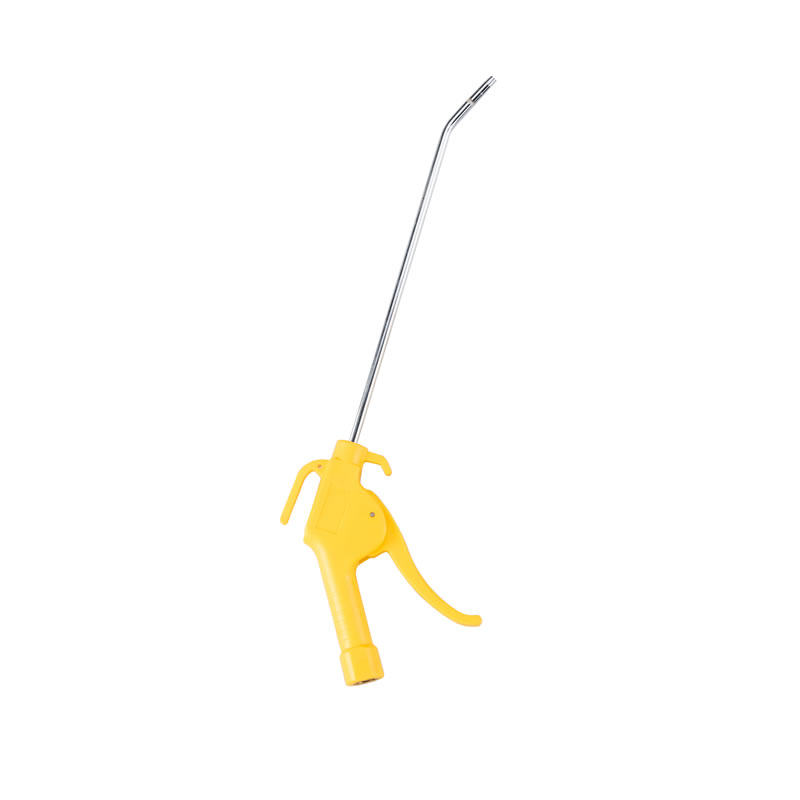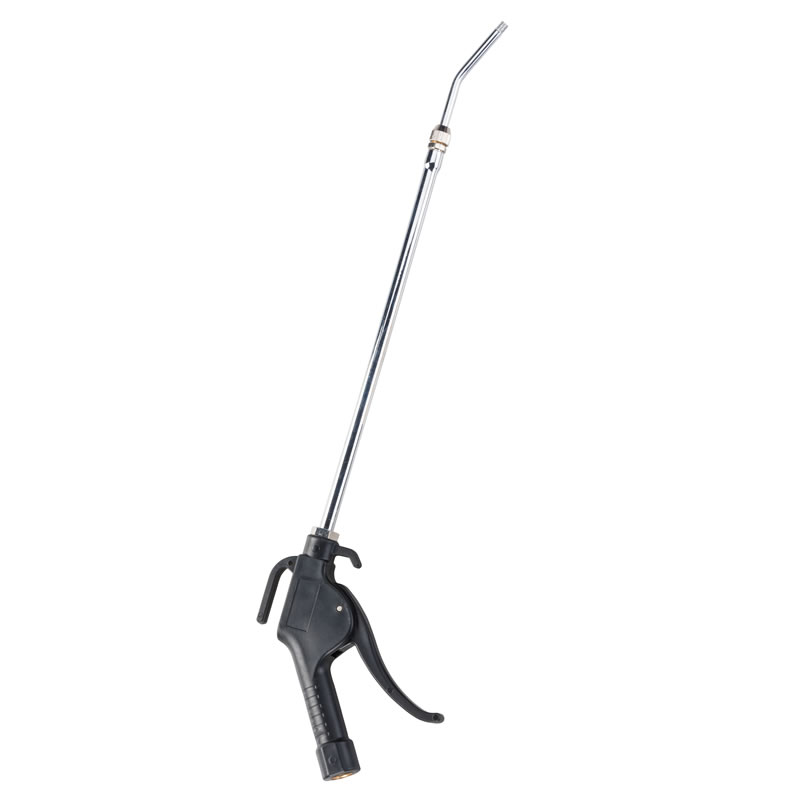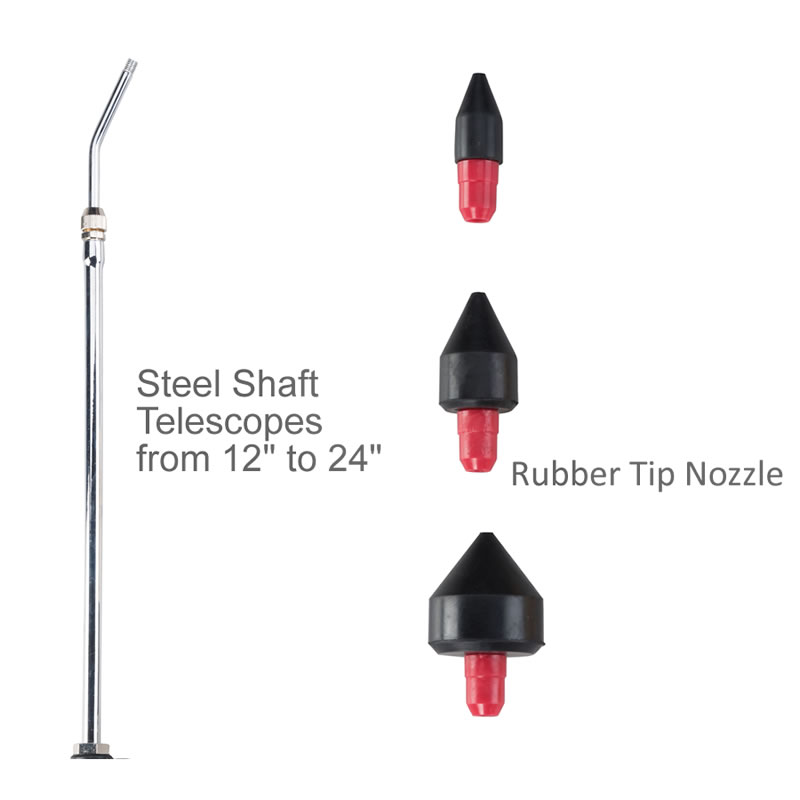 Tackle multiple pneumatic projects confidently with Pistol Grip Blow Gun.
Pistol Grip Air Blow Guns with Rubber Tip ABQ-08:
The 4" / 10" narrow, bent nozzle not only fits into tight spaces, it also comes with a side vent. This pistol grip type body offers a molded comfort grip along with both an integrated hook as well as a hang hook for storage. 1/4" NPT air inlet offers a secure fit onto hoses. This blow gun offers a pressure range of 30 to 90 pounds per square inch and 13 SCFM.
APPLICATIONS: Home Garages, Professional Auto or Paint Shops, Industrial, Heavy-duty, Farming/Agricultural, and more.
Cleaning your workplace may happen to be more tiring and time consuming than some repair projects. But leaving your workshop or garage messy after a productive day's work is also not an option. So instead of spending another couple of hours cleaning up, try using a powerful blow gun that will do the job quickly. This air-operated tool is perfect for keeping your work space free from dust as well as removing dirt from machinery and tools.
Pistol Air Blow Guns Application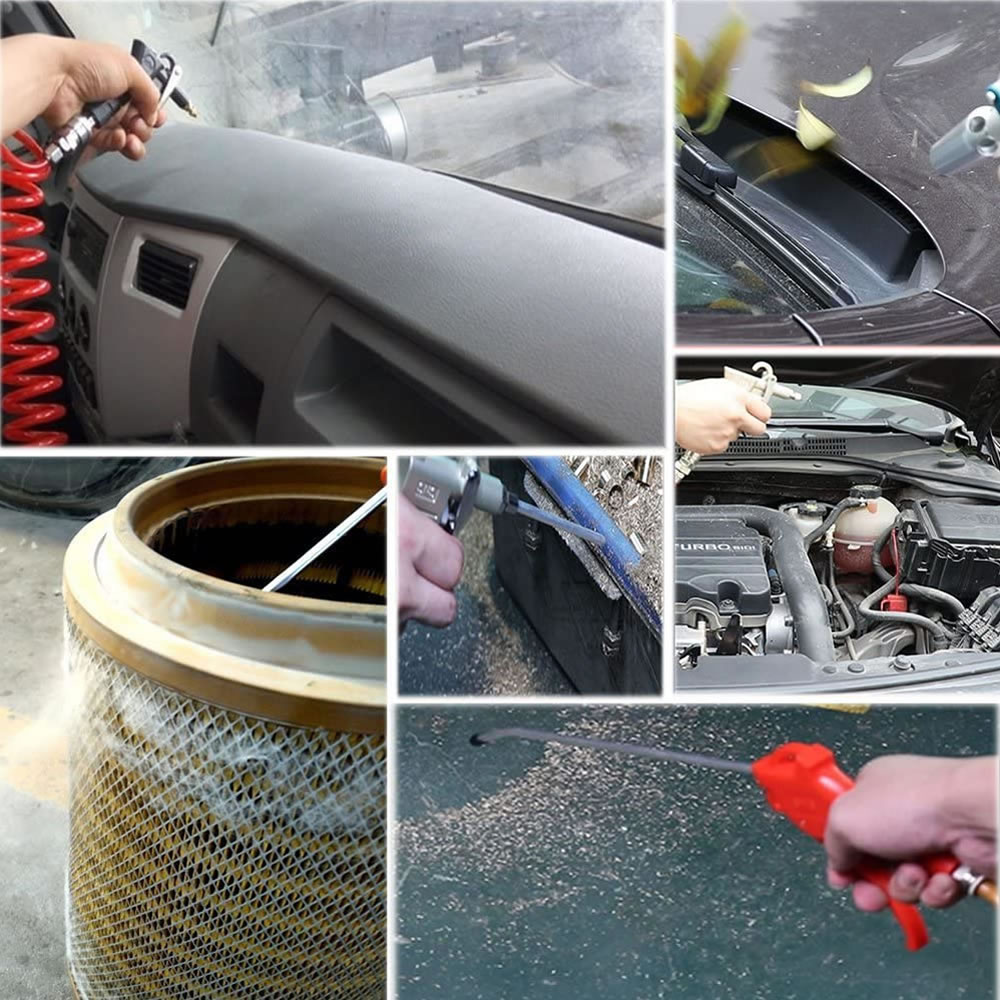 | Part No | AGQ-08 | AGQ-08-L |
| --- | --- | --- |
| Inlet | 1/4" FNPT | 1/4" FNPT |
| Nozzle | 100mm | 300mm |
| Max.dBA | 85-90 | 85-90 |
| Max.Inlet | 120psi | 120psi |
| SCFM | 13 | 13 |
| Body Material | POM | POM |
What is an air blow gun?
An air blow gun is a device used for applications requiring compressed air like removal of debris, non-contact drying and blowing. It consists of a nozzle that is attached to the airline, which delivers a steady stream of compressed air. It is typically used in laboratories and manufacturing industries.