Pneumatic Fittings And Quick Couplings LWE6


Female Thread
Quick Coupler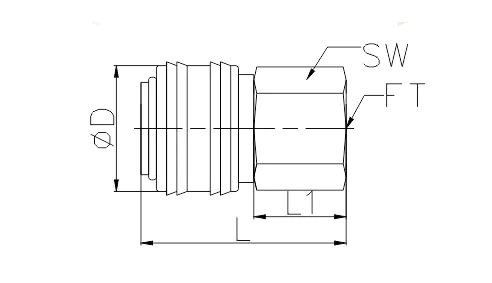 | | | | | | |
| --- | --- | --- | --- | --- | --- |
| P/N | L | ΦD | L1 | SW | FT |
| LWE6-2SF | 41 | Φ26 | 17 | 21 | 1/4" BSP |
| LWE6-3SF | 42 | Φ26 | 18 | 21 | 3/8" BSP |
| LWE6-4SF | 45 | Φ26 | 21 | 25 | 1/2" BSP |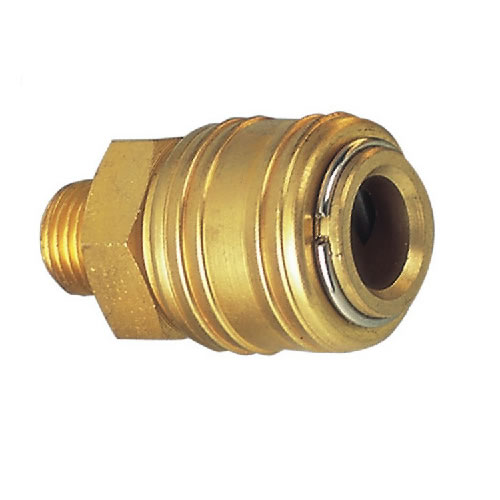 Male Thread
Quick Coupler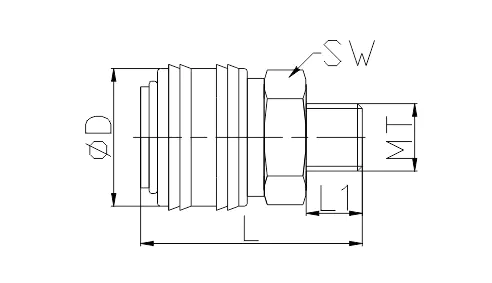 | | | | | | |
| --- | --- | --- | --- | --- | --- |
| P/N | L | ΦD | L1 | SW | MT |
| LWE6-2SM | 42.5 | Φ26 | 10.5 | 21 | 1/4" BSP |
| LWE6-3SM | 43 | Φ26 | 11 | 21 | 3/8" BSP |
| LWE6-4SM | 47 | Φ26 | 13.5 | 21 | 1/2" BSP |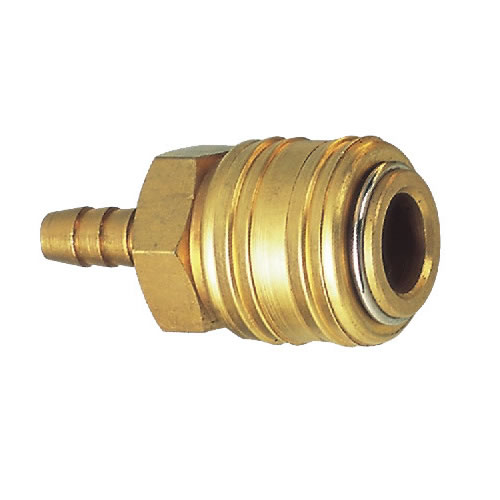 Push On Hose Barb
Quick Coupler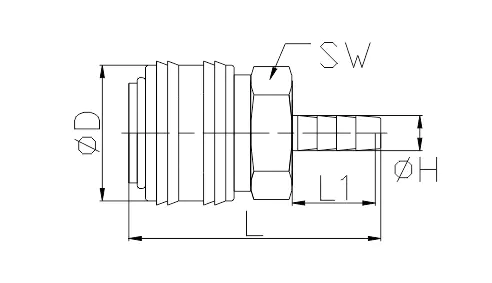 | | | | | | |
| --- | --- | --- | --- | --- | --- |
| P/N | L | ΦD | L1 | SW | ΦH |
| LWE6-2SH | 53 | Φ26 | 20 | 21 | Φ6.35 |
| LWE6-3SH | 53 | Φ26 | 20 | 21 | Φ8 |
| LWE6-4SH | 53 | Φ26 | 20 | 21 | Φ10 |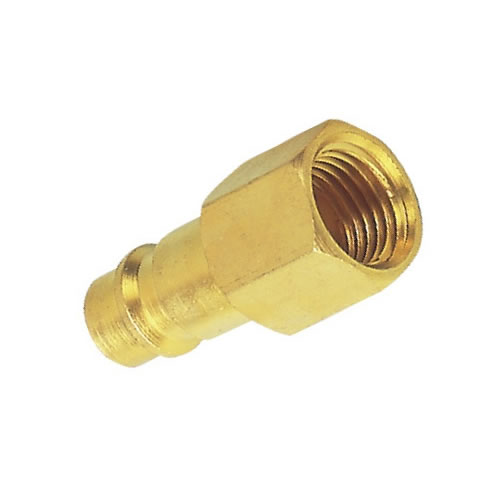 Female Thread
Quick Coupler Plug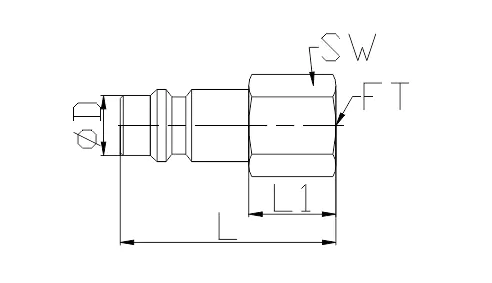 | | | | | | |
| --- | --- | --- | --- | --- | --- |
| P/N | L | ΦD | L1 | SW | FT |
| LWE6-2PF | 35.5 | Φ9.9 | 16 | 16 | 1/4" BSP |
| LWE6-3PF | 37 | Φ9.9 | 20 | 20 | 3/8" BSP |
| LWE6-4PF | 38.5 | Φ9.9 | 25 | 25 | 1/2" BSP |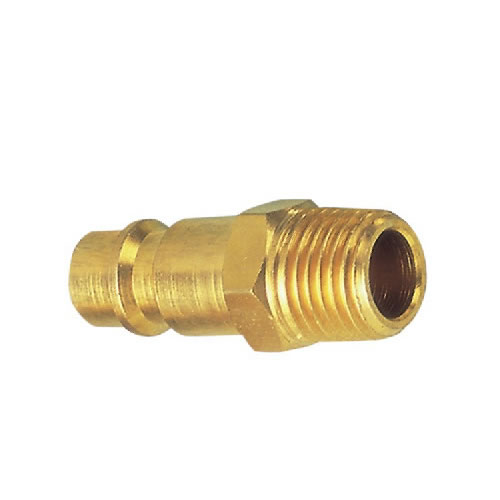 Male Thread
Quick Coupler Plug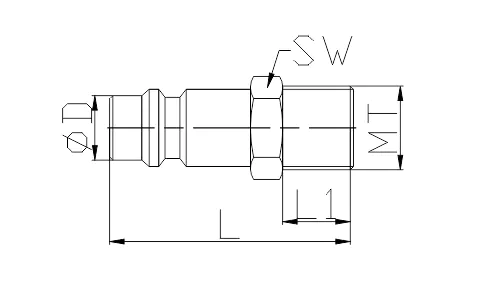 | | | | | | |
| --- | --- | --- | --- | --- | --- |
| P/N | L | ΦD | L1 | SW | FT |
| LWE6-2PM | 36 | Φ9.9 | 10.5 | 14 | 1/4" BSP |
| LWE6-3PM | 37 | Φ9.9 | 11 | 17 | 3/8" BSP |
| LWE6-4PM | 41 | Φ9.9 | 13.5 | 21 | 1/2" BSP |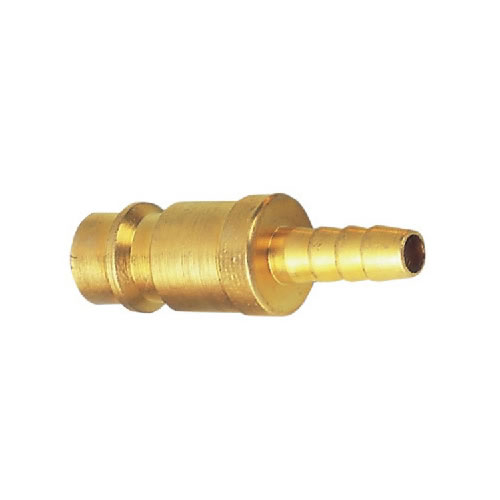 Hose Barb
Quick Coupler Plug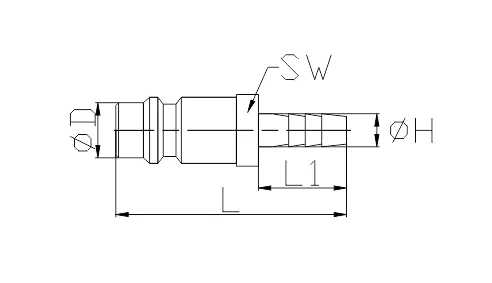 | | | | | | |
| --- | --- | --- | --- | --- | --- |
| P/N | L | ΦD | L1 | SW | ΦH |
| LWE6-2PH | 45.5 | Φ9.9 | 20 | Φ14 | Φ6.35 |
| LWE6-3PH | 45.5 | Φ9.9 | 20 | Φ14 | Φ8 |
| LWE6-4PH | 45.5 | Φ9.9 | 20 | Φ14 | Φ10 |
What is a universal air coupler?
LONGWEI can also make other standards quick couplers according to customer requirements, such as Australia quick coupling, Italy quick coupling, Germany quick coupling, England quick coupling, Milton coupler, ARO coupler, Industrial Interchange, Tru-flate Interchange, Lincoln Interchange, Asia Type Interchange, Schrader Interchange, Israel coupler.
Quick couplers has one touch quick coupler and two touch quick coupler; As material, there are steel quick coupler, brass quick coupler, Coupler has two parts, one is socket, the other is plug, socket is usually check valve.
quick coupler can be used for air tools, air compressors, air blow gun, spray gun. So it's also called air tools kits, air tools couplers, air tools accessories, pneumatic tools coupler, air tools coupling, air compressor accessories, air compressor kits, air compressor coupler.
With Various CUSTOMIZATION Packaging

For Branded Retail And Specialty Packaging That Conveys The Quality Of The Products For Your Business, Retail Packaging Customization Is Acceptable In Longwei.