USA Automotive Pneumatic Quick Disconnect Couplers LU4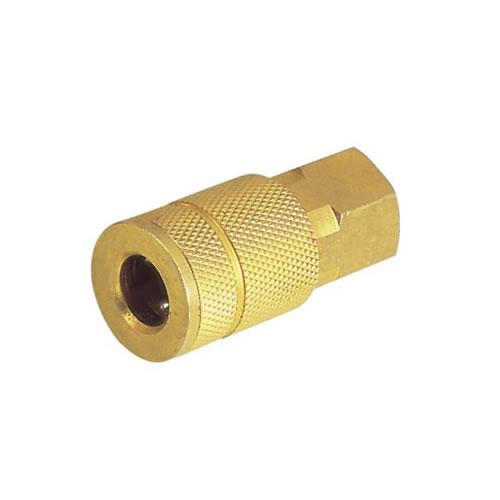 Female Thread
Quick Coupler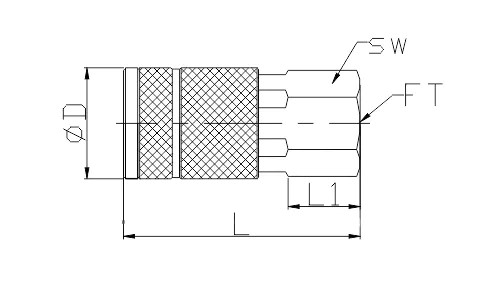 | | | | | | |
| --- | --- | --- | --- | --- | --- |
| P/N | L | ΦD | L1 | SW | MT |
| LU4-2SF | 47.5 | Φ22 | 13.5 | 19 | 1/4" NPT |
| LU4-3SF | 48 | Φ22 | 15.5 | 20 | 3/8" NPT |
| LU4-4SF | 50.5 | Φ22 | 17.5 | 25 | 1/2" NPT |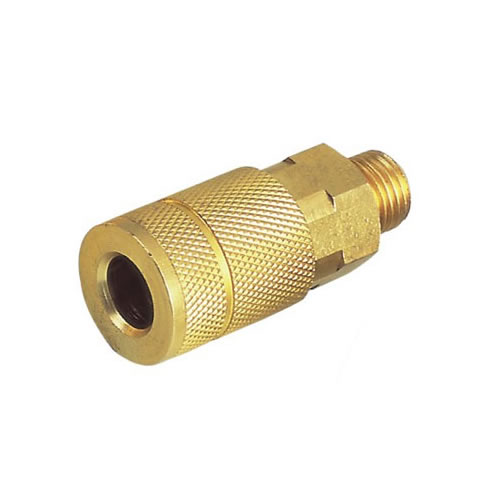 Male Thread
Quick Coupler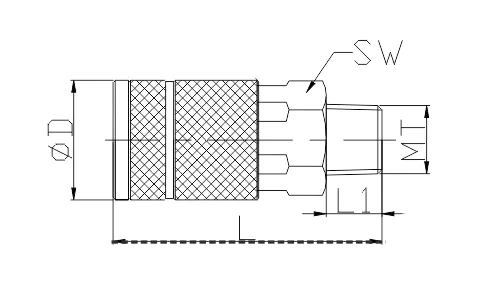 | | | | | | |
| --- | --- | --- | --- | --- | --- |
| P/N | L | ΦD | L1 | SW | FT |
| LU4-2SM | 51 | Φ22 | 12 | 19 | 1/4" NPT |
| LU4-3SM | 52 | Φ22 | 13 | 19 | 3/8" NPT |
| LU4-4SM | 54 | Φ22 | 15 | 21 | 1/2" NPT |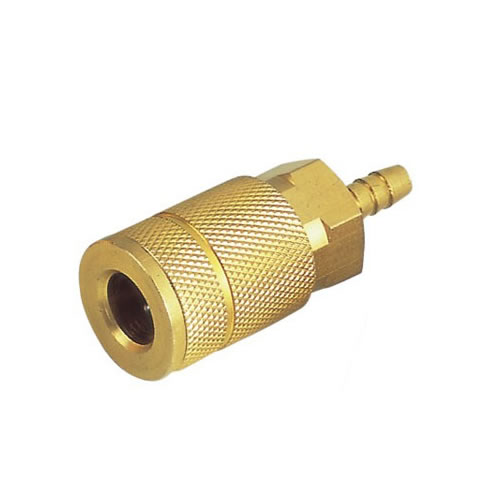 Hose Barb
Quick Coupler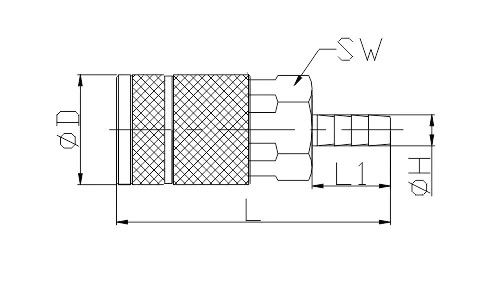 | | | | | | |
| --- | --- | --- | --- | --- | --- |
| P/N | L | ΦD | L1 | SW | ΦH |
| LU4-2SH | 61.5 | Φ22 | 20 | 19 | Φ6.35 |
| LU4-3SH | 61.5 | Φ22 | 20 | 19 | Φ8 |
| LU4-4SH | 61.5 | Φ22 | 20 | 19 | Φ10 |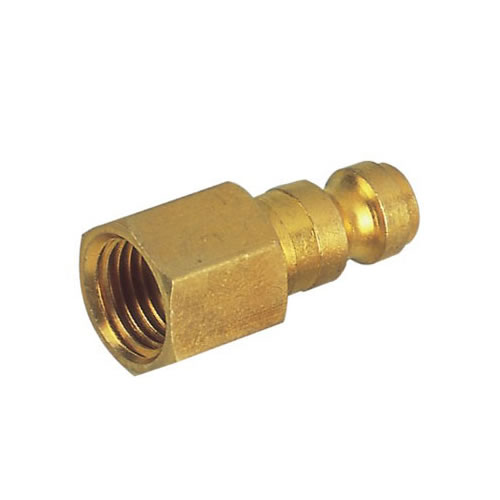 Female Thread
Quick Coupler Plug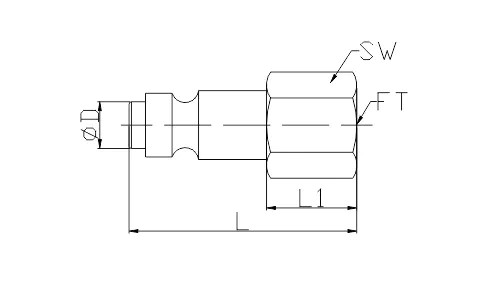 | | | | | | |
| --- | --- | --- | --- | --- | --- |
| P/N | L | ΦD | L1 | SW | MT |
| LU4-2PF | 37.5 | Φ8 | 14 | 16 | 1/4" NPT |
| LU4-3PF | 39.5 | Φ8 | 16 | 20 | 3/8" NPT |
| LU4-4PF | 42 | Φ8 | 18.5 | 25 | 1/2" NPT |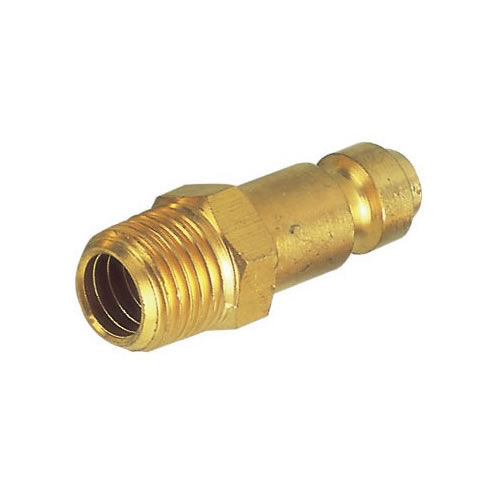 Male Thread
Quick Coupler Plug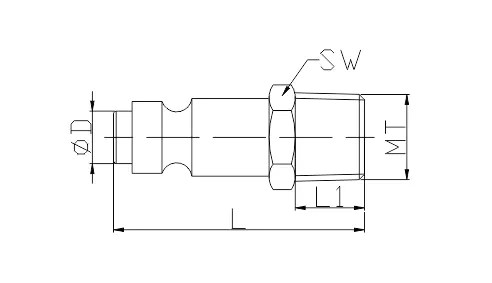 | | | | | | |
| --- | --- | --- | --- | --- | --- |
| P/N | L | ΦD | L1 | SW | FT |
| LU4-2PM | 39 | Φ8 | 10.5 | 14 | 1/4" NPT |
| LU4-3PM | 39.5 | Φ8 | 11 | 17 | 3/8" NPT |
| LU4-4PM | 43 | Φ8 | 13.5 | 21 | 1/2" NPT |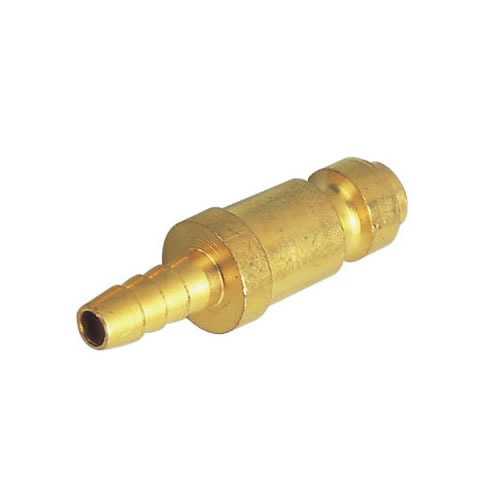 Hose Barb
Quick Coupler Plug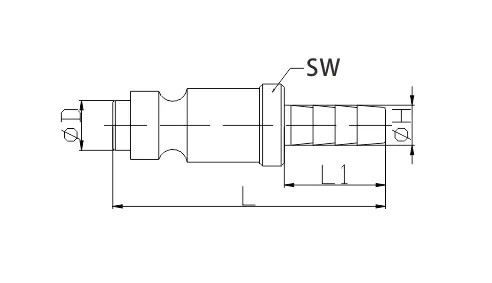 | | | | | | |
| --- | --- | --- | --- | --- | --- |
| P/N | L | ΦD | L1 | SW | ΦH |
| LU4-2PH | 48.5 | Φ8 | 20 | Φ13 | Φ6.35 |
| LU4-3PH | 48.5 | Φ8 | 20 | Φ13 | Φ8 |
| LU4-4PH | 48.5 | Φ8 | 20 | Φ20 | Φ10 |
What are Quick Coupling
Longwei LU4 Series Couplers (pneumatic) up to 150 psi connect with automotive type Nipples, Tru-Flate design, also known as the automotive interchange. They have manual sleeves and are single shut off quick couplings. Couplers have an integral sleeve guard to resist accidental disconnection. The steel tubular valve delivers high air flow with minimal pressure drop. Couplers and Nipples are available in a range of sizes and materials to be versatile for use in a variety of applications with air pressures up to 150 psi.
With Various CUSTOMIZATION Packaging

For Branded Retail And Specialty Packaging That Conveys The Quality Of The Products For Your Business, Retail Packaging Customization Is Acceptable In Longwei.