USA ARO Brass Air Coupler And Plug Kit LU11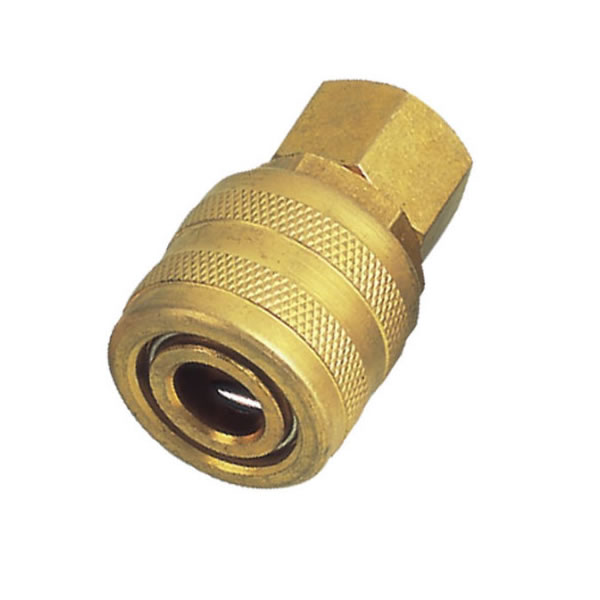 Female Thread
Quick Coupler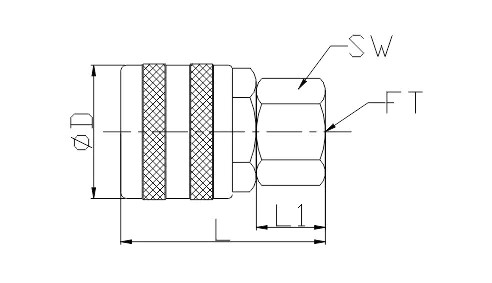 | | | | | | |
| --- | --- | --- | --- | --- | --- |
| P/N | L | ΦD | L1 | SW | MT |
| LU11-2SF | 44 | Φ28.5 | 15 | 19 | 1/4" NPT |
| LU11-3SF | 45 | Φ28.5 | 16 | 20 | 3/8" NPT |
| LU11-4SF | 47.5 | Φ28.5 | 18.5 | 25 | 1/2" NPT |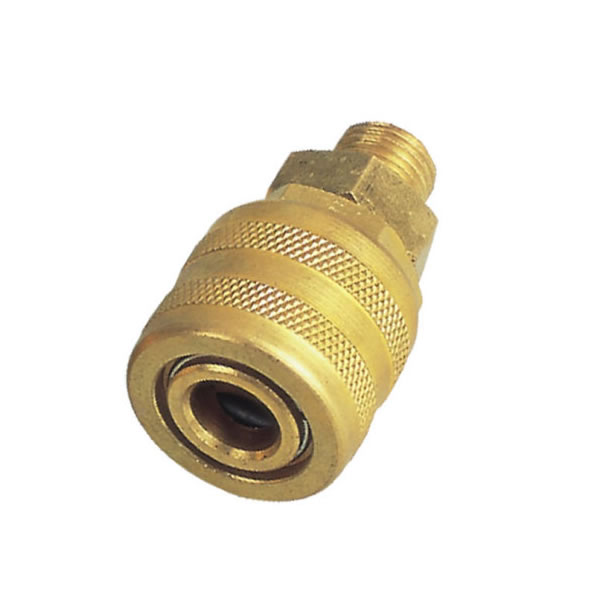 Male Thread
Quick Coupler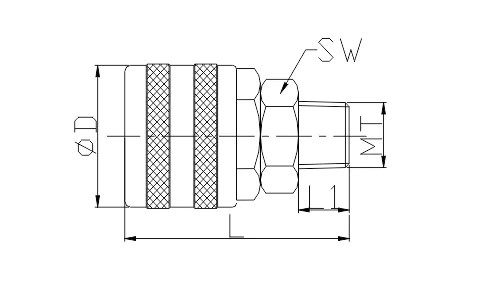 | | | | | | |
| --- | --- | --- | --- | --- | --- |
| P/N | L | ΦD | L1 | SW | FT |
| LU11-2SM | 47.5 | Φ28.5 | 10.5 | 20 | 1/4" NPT |
| LU11-3SM | 48 | Φ28.5 | 11 | 20 | 3/8" NPT |
| LU11-4SM | 51.5 | Φ28.5 | 13.5 | 21 | 1/2" NPT |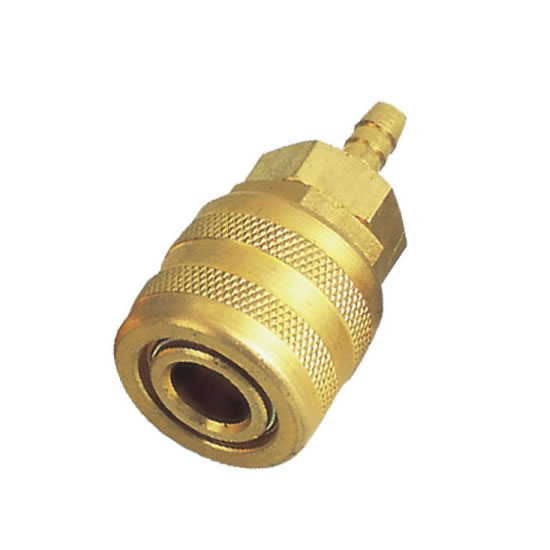 Hose Barb
Quick Coupler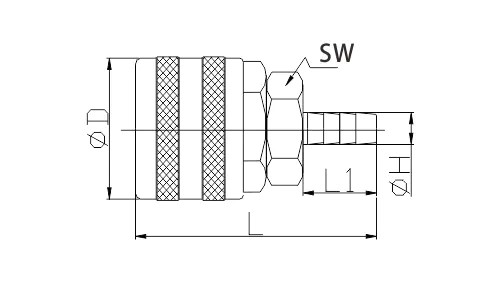 | | | | | | |
| --- | --- | --- | --- | --- | --- |
| P/N | L | ΦD | L1 | SW | ΦH |
| LU11-2SH | 57 | Φ28.5 | 20 | 20 | Φ6.35 |
| LU11-3SH | 57 | Φ28.5 | 20 | 20 | Φ8 |
| LU11-4SH | 57 | Φ28.5 | 20 | 20 | Φ10 |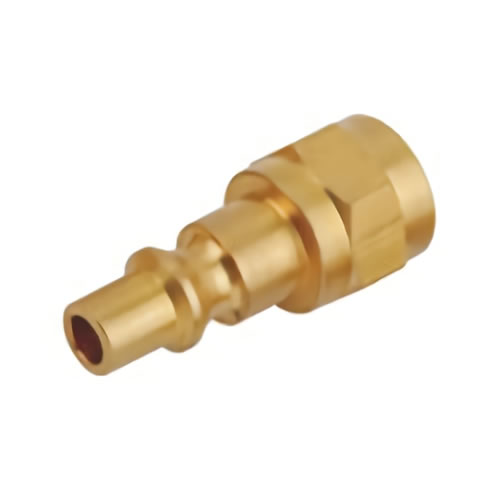 Female Thread
Quick Coupler Plug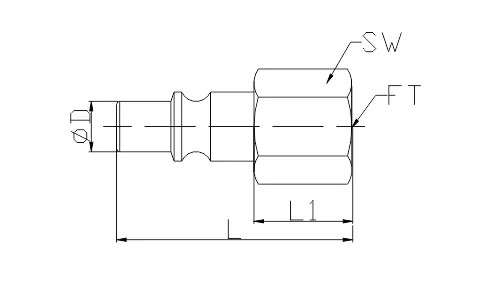 | | | | | | |
| --- | --- | --- | --- | --- | --- |
| P/N | L | ΦD | L1 | SW | MT |
| LU11-2PF | 36.5 | Φ7.9 | 15 | 16 | 1/4" NPT |
| LU11-3PF | 37 | Φ7.9 | 16.5 | 20 | 3/8" NPT |
| LU11-4PF | 39.5 | Φ7.9 | 19 | 25 | 1/2" NPT |
Male Thread
Quick Coupler Plug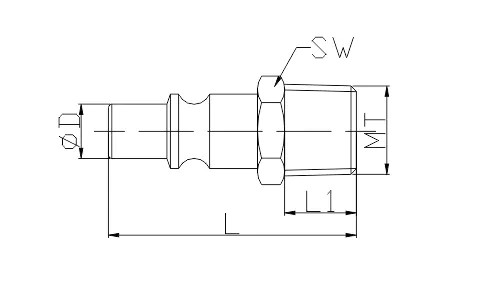 | | | | | | |
| --- | --- | --- | --- | --- | --- |
| P/N | L | ΦD | L1 | SW | FT |
| LU11-2PM | 37 | Φ7.9 | 10.5 | 14 | 1/4" NPT |
| LU1-3PM | 39.5 | Φ7.9 | 11 | 17 | 3/8" NPT |
| LU1-4PM | 43 | Φ7.9 | 13.5 | 21 | 1/2" NPT |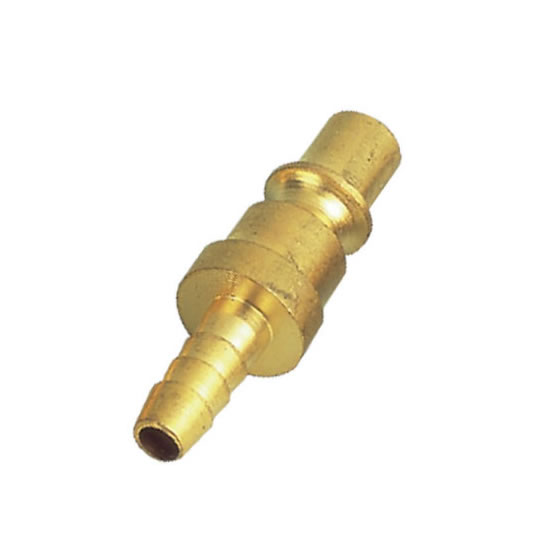 Hose Barb
Quick Coupler Plug
| | | | | | |
| --- | --- | --- | --- | --- | --- |
| P/N | L | ΦD | L1 | SW | ΦH |
| LU11-2PH | 47.5 | Φ7.9 | 20 | Φ13 | Φ6.35 |
| LU11-3PH | 47.5 | Φ7.9 | 20 | Φ13 | Φ8 |
| LU11-4PH | 47.5 | Φ7.9 | 20 | Φ13 | Φ10 |
What are Quick Coupling
Longwei ARO LU11 Series brass quick-connect air couplings connect air tools and hoses to compressed air supplies. Also known as Milton A-style couplings, they are used on pneumatic lines in furniture building, construction, and factory automation.
ARO quick-connect coupling bodies are the female end of coupling sets. Also called sockets, they accept coupling plugs (nipple or male ends) for use with pneumatic lines.
ARO quick-connect air coupling plugs are the male end of coupling sets. Also called nipples, they're inserted into the coupling bodies (female ends).
With Various CUSTOMIZATION Packaging

For Branded Retail And Specialty Packaging That Conveys The Quality Of The Products For Your Business, Retail Packaging Customization Is Acceptable In Longwei.